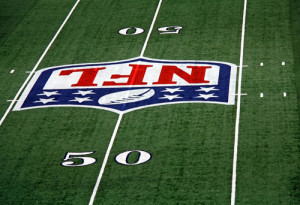 So what will it be – Bacon cheeseburger dip? Cheese-stuffed meatballs? Philly cheesesteak cups? Loaded potato skin nachos? Whatever your Super Bowl specialty, it's as true as the sky is blue that Super Bowl parties and beer are best friends. But beer is too heavy for some folks and wine is the answer.
If you think about the kinds of foods we serve for a Super Bowl party the wine choices become pretty clear once we think about the common food themes.
Let's face it, it's not going to be a health-food fest. The biggest common element of all of these foods (snacks?) is fat. Whether it's the fatty meat, melted cheese, sour cream, or fried-just-about-everything, these things are not lean. Which is part of the deal for the big game – no judgment!
So first of all, a crisp wine with good acidity will cut through that fat and help your guests avoid feeling like 20 pounds of cement is sitting in their stomachs. And it's a long day, so if you keep the alcohol percentage level on the lower side everyone can enjoy the day that much more.
For me, it's going to be an economical crisp white, like a Muscadet, Picpoul de Pinet, New Zealand Sauvignon Blanc, Spanish Albariño, or maybe a crisp rosé. But it's not all about my choices, it's about what you'd like, so below are the top listed Super Bowl foods and some wine choices for you to consider.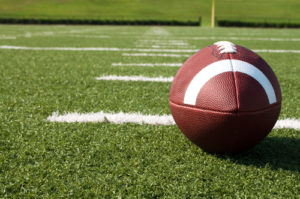 And one more thing  —  don't feel you need to have several different wines. If you're hosting a Super Bowl party, you can go with one or two whites and one or two reds at the most. If you make them crowd pleasers they will appeal to most folks and you don't need a big selection. Try to keep it simple for your own sanity.  Here are specific choices with a roundup at the end.
Wings – Obviously lots of fat here, with a variety of spices. So a white that cuts through the fat and handles the spice is a Vouvray (the Chenin Blanc grape). This wine has good acidity and a bit of sweetness is just right to pair with the spice (don't worry, the little bit of sweetness doesn't make you look like a poser, you'll actually look like you know more about wine than your friends). You could also go with a Riesling, which has these same two characteristics, but they generally are more expensive. For the reds, choose something on the fruitier side so it doesn't fight the spice. Merlot is always a good choice here, and an Argentinian Malbec. For wings with burn-your-tongue-off spice, stick with the beer.
Tacos/Nachos – Cheese, carbs and a soupçon of chili pepper. If they aren't too spicy you can go with a Chardonnay, even one with a bit of oaky body. If they're spicy, see my advice for wings. For a red, think about something on the lighter side, like a French Pinot Noir (from Burgundy or the Loire Valley) or a Barbera d'Asti, which will be more economical and the crowd will love. These are on the lighter side, have good acidity and low tannins, with a bit earthier, red fruit on the palate. Yum.
Burgers/Sliders – Mmmmmmm, meat. Reds do best here, and you can go with a Merlot if there is any spice. A Cabernet Sauvignon will do well too as long as it's fruitier (think California) or if the food isn't too spicy. You can also go with a nice Malbec from Argentina, or a Malbec/Merlot/Cabernet Sauvignon blend. The Barbera d'Asti will do well here too.
And if you're grilling anything, check out this post for wines to pair with grilled foods.
Pizza – Again, cheese, carbs, with maybe some spicy meat. But the principle influence here is likely the cheese, so more fat. You can go with most whites, like a California Chardonnay or a New Zealand Sauvignon Blanc. You can always give a nod to a lighter Italian red too, such as Barbera d'Asti, and of course a rosé.
Creamy dips – Usually made with sour cream or yogurt, these can be a bit lighter, especially if served with veggies. In that case, a lighter white is perfect, like those on my personal shopping list above. A red should be on the light side too. And a rosé would be perfect.
Pigs in a blanket – I know you want to think these have some redeeming nutritional value. But they don't. So I'm just going to say it: fat, carbs and savory spice. These delicious morsels pair well with a fruity red like a Merlot, or most any Chardonnay, or again, the Vouvray to handle the spice.
Now let's put it all together – what are the common themes here? The wines that will pair best with this combination of gastronomically questionable delights will have some good acid, maybe a hint of sweetness, and fruity reds.
Whites: Chardonnay (un-oaked will do best), Vouvray, Muscadet, Picpoul de Pinet, New Zealand Sauvignon Blanc, Spanish Albariño.
Reds: California Merlot, Argentinian Malbec, Barbera D'Asti, Argentinian blend of Malbec, Merlot and Cabernet Sauvignon.