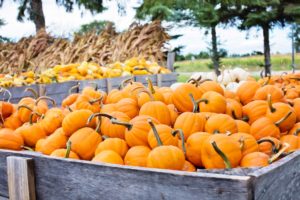 Fall is definitely here, and the pumpkin is in the house. Honestly, it's in everything. Which also means that with the cooler weather it's time for our favorite comfort foods. So let's see what wines pair with them. I'm also including a few interesting recipes.
The pumpkin mania is getting a bit crazy, no? Everywhere I look I see pumpkin – pumpkin marshmallows, donuts, tiramisu, even pumpkin fettuccini for the love of God.  And even pumpkin vodka.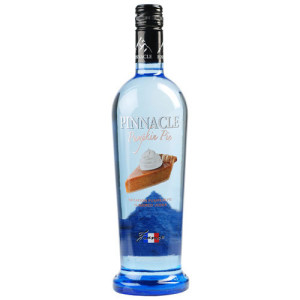 Below are some pairing suggestions for some great comfort foods, only one of which uses pumpkin.
Ravioli
One popular pumpkin specialty at the moment is pumpkin ravioli and here are some other pumpkin recipes. So what to pair with the pumpkin ravioli? The creamy filling and savory flavor of the sage will pair well with a slightly sweet Riesling, an Alsatian (or Oregon) Pinot Gris, or a Chenin Blanc (Vouvray). For a pairing that counters the creaminess, you could try an acidic white, such as Albariño or Vernaccia.  A crisp rosé would work well too.
Lasagne
We normally think of the standard beef-based lasagne when we think of this dish.  So rich and delicious.  A fairly full-bodied red wine would pair nicely with this.  Try a medium-bodied Cabernet Sauvignon, a Malbec/Syrah blend, or a Barbera d'Alba.
Try Paella
Another comfort food that's rising in popularity is Paella, and you can try this or this recipe. The rich and savory flavors of this Spanish dish make it the perfect comfort food. For pairings, we naturally think of Spanish wines. Try a dry rosé from Navarra or Rioja, which are normally a bit darker. You can also try a lighter red such as a Tempranillo or Garnacha (or blend of both). What you don't want is a heavy, high alcohol, red, a fruit bomb or a red with strong tannins. For whites, try something with some earthiness to it, not a crisp unoaked white that you'd pair with baked or fried fish alone.
Pork Is Perfect (or other lighter meats)
Pork is another option that starts to appeal during this transitional season. You can pair whites or lighter reds really well with pork. So you can try a Chardonnay or Chenin Blanc for whites and for the reds try a Chianti Classico or Pinot Noir. If the sauce is creamy, try a Chardonnay or a spicy Gewürztraminer. For pork with a lighter, fruitier sauce, like this pork chop with pear chutney, try a lighter, more acidic Chardonnay.
Bon appetit!