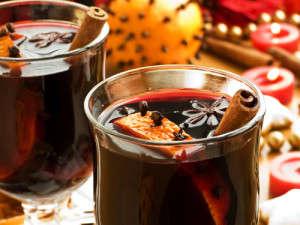 You know you're in the winter holidays when you take a sip of mulled wine. It's like snuggling into a warm cashmere throw in front of a fireplace on a cold winter night. And since yesterday was the winter solstice, you know we're still in for some long winter nights.
If you haven't tried mulled wine, you really should. And if you're already hooked on this delicious elixir, let me know which style is your favorite.
The Romans started making mulled wine in the 2nd century, and as they conquered and traveled all over Europe, they took their vines and wines with them. It's still very popular all over the cold regions of Europe and you may have heard of the German name for it – Glüwein ("glow wine").
As Jancis Robinson (my wine hero) describes it in her Oxford Companion To Wine, mulled wine is generally red wine that is heated with sugar and spices, with fruit or brandy sometimes added. It may have been invented because a long time ago, when wine storage didn't preserve it as well, the addition of sweetener and spices covered up any flaws in the wine. Typically cinnamon and cloves are used and many other spices and fruits can be added too.  Sort of like the Sangria of the winter months.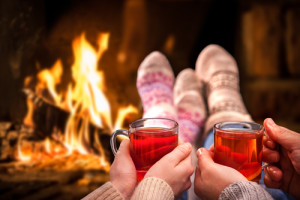 You should try mulled wine for at least three reasons. First, it just tastes like the holidays. It's hard to describe, but trust me on this. Number two, it's perfect for entertaining during the holidays. You can make a big batch and keep it simmering on the stove. Serve it up as your guests arrive. And third, the mulling spices will make your house smell warm and cozy – perfect for when the snow is falling.
The recipes we tried were easy to make. They used flavorings from orange, lemon and even lime zest, along with a variety of sweet and savory spices, such as star anise, bay leaf, nutmeg and vanilla pods. We used Merlot for all of the recipes and I think a nice, fruitier wine like Merlot is best. You wouldn't want something tannic or too acidic.
Here are my three favorites, which I liked pretty much equally. None of them took very long to make.
1. Jamie Oliver's recipe resulted in what seemed to be the most complex wine to me. It was truly delicious and I think the addition of lime zest somehow lightened the profile a tiny bit, in a nice way.
2. This Epicurious recipe adds brandy, which of course is nice.  While each of these three were slightly different than the others, each was delicious.
3. And this one from Food And Wine used brown sugar, which gave a slightly warmer flavor.
Like I said, I liked all of these, so pick whichever seems best to you. If it's your first experience with mulled wine, I would really love to hear how you like it. And if you're already an expert, tell me about your favorite.