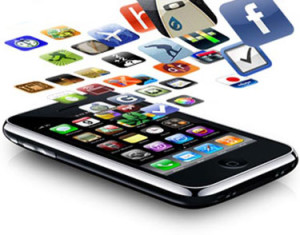 You know how it goes – you need a nice wine for dinner with your fancy friends, or you want to try something different for once in your life, or maybe you see something unfamiliar but interesting. And you need some help to decide. Wine apps are there for you, like a lifeguard in an ocean of wine labels.
The wine app world has been maturing of late, and a few apps have risen to the top. How many of you love Vivino? So popular, and it's one of the winners. Is it the best? There are some other excellent resources too.
I've listed maybe the most fun app first because it's different and great for travelers, or even if you just want to go to wineries near where you live. So I want to be sure you see it.
Winery Passport – (iOS and Android)
This app was developed by a couple who were tired of carrying paper passports for the New Jersey wine trails. So they developed an online version that covers over 6,000 wineries across the U.S. and Canada, with more countries on the way. The app helps you find wineries whether you're visiting Napa Valley, Willamette Valley or around the corner from home. You can record your experience on the app with reviews, photos, and tasting notes. You can make a reservation in advance of your visit, purchase wines from the winery or join their club. It also quickly connects you to Wine-Searcher and its listing for the wines offered at that winery. So you can see pricing and reviews on the winery's offerings at a glance before you go. I wish I had known about it before my recent trip to the Finger Lakes, to easily keep records of the visit.
Bonus – The same company also makes an app called Brewery Passport with similar features, covering 5,500 breweries in the U.S. and Canada. What a great idea!
Next are the reliable pricing and professional review apps. They are super-reliable, info-rich, and I use them all the time.
Wine-Searcher – (iOS and Android)
This app is the behemoth of the wine statistics world, and is backed up with a database of more wines and wine prices than any other website in the world. It is a powerful tool to find best pricing and a ton of other information. It lets you scan a wine label to find price comparisons, vintage ratings and tasting notes. It also allows you to rate wines and keep a record of your tasting notes, and share them with others. You'll also get information on grape varietals, wine regions and more. And bonus – the app gives you reviews and pricing for Scotch whiskey, bourbon, Cognac, gin, rum, tequila and beer. What more can you need?!
CellarTracker – (iOS and Android)
This app collects wine reviews and tasting notes from professionals and the community of users. It too has a label and barcode scanner and lets you track what you've been drinking and bottles in your cellar. It boasts over 2 million wines in its archive and nearly 6 million tasting notes, with 412,000 users.
Next we have apps with reviews of only the community of users. And they let you track, research, find, and share their wines with others. They also let you buy wine right from the app, which I believe is mostly from third party retailers and not from the sites themselves, which would be a questionable practice.
Vivino – (iOS and Android)
This app lets you scan the label and gives you pricing, reviews, ratings, food pairing ideas and community recommendations. You can record wines you've tasted and after you've entered a few wines the app begins to determine your tasting preferences to recommend other wines based on your profile.  Vivino is considered to have the best photo scanner for label recognition.
Delectable – (iOS and Android)
Delectable photo-reads labels, gives you community ratings and lets you rate the wines. It lets other users and experts see your ratings too. You can follow friends and wine experts to see what they are drinking and record your favorites. The photo recognition is fairly accurate and you can correct it if it mistakes the wine. You can keep track of what you drink, and where and with whom. You can also see where to buy the wine through their related site called Banquet. Check it out here.
Plonk – (iOS and Android)
Even though this word in the UK is used to describe lousy wine, this website is a user-friendly portal to finding, sharing and keeping wine reviews by the community of users. You'll learn about the flavor profiles of the grapes and get suggestions for varietals you may like based on your current favorites. So if you only drink Sauvignon Blanc, it'll recommend something new you might like to try.  And you'll never mispronounce the name of a grape again because the app gives you audio pronunciation of each. It also gives you food and wine pairing suggestions.