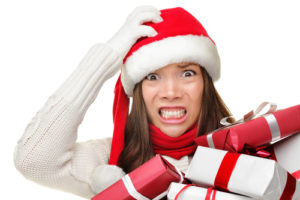 Stressing about the gifts for the last few names on your holiday gift list? You can always shell out $300 for a Coravin system, which lets you remove just a bit of the wine from a bottle without opening it, preserving the rest in pristine condition.  But for most of us that's probably not in the cards at this point.  Or you can go with beautiful wine glasses, and below is a great deal on Orrefors handmade glasses, just for Vinocity readers.  Then again, you could be a bit more creative, in which case I have some great ideas for you to give alone, mix and match, or pair with a bottle of wine.  Easy peasy.
1. First, here's your Orrefors wine glass discount coupon for Vinocity readers! You can use this for their "Difference" line of handmade glasses and for their "Intermezzo Blue" line, which has glasses in the same shape as the Difference glasses and many more.  You can read about how wonderful these handmade glasses are here.   vinocity-coupon-2016
2. Next, wine gadgets – You know you love the gadgets and the other truism is there is no end to the number of wine gadgets. A bunch of them are really dumb, so here are some that I think are actually useful.
Make it chill –
Rather than adding ice to a glass of wine to chill it quickly, you can use some cubes or balls made of metal or glass that are made to chill liquid quickly but that don't contribute any flavor – or water! – to the wine. Add a bottle of white wine and you have a nice gift.
Here's a handsome cooler – the very chic stainless steel On The Go Wine Cooler. You can take your favorite vino to a picnic and look very cool, and not worry that your wine will warm up. The makers claim it keeps your wine cool for up to 12 hours.
A nice wine chiller sleeve works well to keep your wine cool. This one is classic and simple, made of marble and adds to elegant wine service.
More gadgets –
While most wines don't need to be decanted, if you'd like to see the effects of mixing a red wine with some oxygen, a carafe does the trick for decanting and, when it's a beautiful decanter, can double as a work of art.
Champagne sealers. These are simple devices, but they let you open a bottle of sparkling wine even if you won't drink all of it. So many people hate to open a bottle of bubbles if they think they won't finish it, but a sealer will maintain the bubbles until your next glass. Rabbit makes a set that includes a device that helps open the bottle and a sealer, and also a sealer alone. Other simple but effective options are, for example, the Tablecraft model and the Williams Sonoma These are not expensive, so the perfect gift would be a couple of sealers and a bottle (or 2) of a sparkling wine.
3. Wine books, books, books –
Here are five good suggestions for books about wine. The first is a longtime favorite of mine that gives the reader really good information and is fun in the process. The others tell great wine and history stories.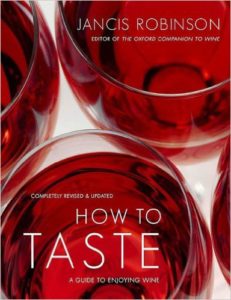 How to Taste: A guide to Enjoying Wine – If you or someone on your list wants to learn more about wine, I cannot suggest strongly enough Jancis Robinson's (my hero's) How To Taste. I know you can find a Wine for Dummies and all the other wine basics books, which are fine, but this one gives you not only great factual background, but fun exercises to help you learn. We all know that wine homework is the best homework there is in this life, and this book gives you lots of this fun.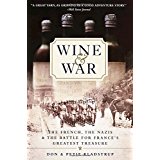 Wine and War: The French, the Nazis, and the Battle for France's Greatest Treasure – A tale recounting the history of winemakers in France can't be bad, but this tale also gives you the impending destruction of French vineyards and their wines with the struggles faced during World War II. It's a fascinating tale of the creative efforts to save a heritage that we all are grateful was preserved.
 The Widow Clicquot: The Story of a Champagne Empire and the Woman Who Ruled It – This fascinating story of a fearless entrepreneurial woman of the 19th century, well told by Tilar Mazzeo, is can't miss for wine lovers. You'll learn how a young widow built a Champagne empire through pluck, smarts and relentless force of will. Barbe-Nicole Clicquot Ponsardin witnessed the French Revolution, the Napoleonic Wars and overcame the struggles wrought by both to build a Champagne empire and become one of the richest women of her time.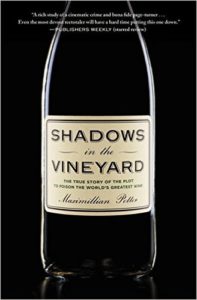 Shadows in the Vineyard – This book tells the tale of a sinister plot to poison the world's most revered vineyard, Domaine de la Romanée-Conti. It is a mystery masterpiece that recounts this diabolical plot and educates the reader about part of the rich history of Burgundy and its wines.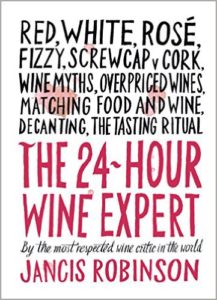 24-Hour Wine Expert – Full disclosure, I haven't read this one. But it's another from my hero Jancis Robinson, the world's most respected wine writer. In this book she takes the interested wine drinker through an abbreviated but thorough introduction to wine, which from what I can tell gives the reader an excellent primer. She even recommends that the reader go through the book with friends, which makes it all the more fun.
4. Wine paired with other food items –
It's always nice to receive a bottle of good wine or two plus some food items to go with it. Cheeses are great, but you may not want to give something perishable, so consider other types of food-related items such as grilling spices paired with fruity reds that pair with grilled meats.
5. And Then There's Well, Wine –
Of course, you can always give a wine lover, well, wine. The safest choice and most likely to please is a sparkling wine. Sparklers pair with everything (almost all foods, and breakfast, lunch, and dinner) and are always a great choice. Fortunately there is every price point for sparkling wines, so you should be able to pick just the right one. You have the options of Champagne itself, Crémant de Bourgogne or Crémant d'Alsace, Prosecco or Cava. You probably know that sparkling wine ranges in sweetness levels, and the most popular level at this point is Brut, a dry wine. So look for the word "Brut" on the label (either on the main label or on the label on the neck of the bottle) and you'll be good to go. You can always ask in your wine shop for advice on the background of the various sparklers to help you make the best selection. Or you can email me and I'll help be happy to help you out.
If not a sparkling, you have a choice of giving a wine you know the recipient loves already, or something you've tried, loved, and think they would like too. The second option is a bit riskier, but if you choose well, the gift will be so appreciated. And you can always give a wine club gift.